WINK is the first CBD company created by women for women in 2015. WINK crafts superior hemp-infused skincare, hair care + wellness products to ease the mental, emotional & physical side-effects of female specific conditions.
Shop WINK CBD By Category
Purchase 2 WINK cartridges and receive a
white WINK Signature battery kit ($40 VALUE)
All natural hemp oil + terpenes. No fillers. Zero
THC. Lab Tested for purity + quality. Fast Relief.
"WINK's sunscreen is creating quite the buzz"

As seen in O Magazine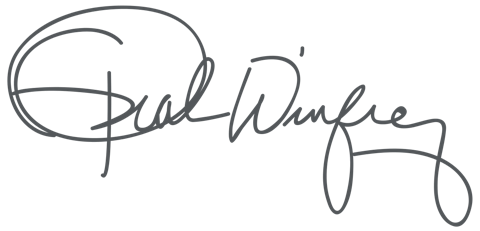 Meet the Founder of WINK Wellness for Women
I founded WINK Wellness in January 2015 after my best friend started breast cancer treatment while running a career and raising four children. In search of therapeutic relief for her, I entered my first dispensary and found that most of the products available contained high levels of THC. It appeared there was a void in the marketplace for women in search of cannabis products that were therapeutic and non-intoxicating.
Shortly after my dispensary visit, I had the opportunity to meet with an editor at High Times Magazine. I was introduced to the hemp plant - a species of cannabis without the intoxicating effects of THC. Voila! WINK was founded as the first female-focused wellness brand using hemp oil and CBD. When Whoopi and Maya introduced their brand of cannabis products a year later, I knew women would be taken care of by women.
Today, WINK Wellness has established itself directly to the consumer via our website, large retail stores such as Bloomingdale's, Urban Outfitters and PacSun, spas, wellness centers, pharmacies, whole-food stores and boutiques across the nation.
Women want to minimize their pain, anxiety, stress, inflammation with autoimmune disease, sleep disorders, aging, depression, menstrual cramps, menopause and so much more. WINK products ease the emotional, physical and mental side effects of female specific conditions.
xo, Stacy
[mom of 4 amazing kids]
Founder + CEO
WINK CBD Testimonial LOVE
"Stressed out? Feeling anxious? Can't sleep? Sore from your workout? As a fitness enthusiast and model, I've been there. I know how it feels.
That is why I only use WINK CBD. No matter how you are feeling, relief is imminent! A brand created for women that you can trust." @Brooke_Swallow
I love my WINK vapor pen!
I have severe anxiety disorder and have been in the midst of a trauma/ PTSD episode for almost a week. I used my vape pen before bedtime and went to sleep easily for the first time in weeks. Today I was able to eat lunch, the first meal in several days. I cannot express enough how WINK has exceeded my expectations in creating the best CBD product for my anxiety. Thank you so much!
Becca Moore
Living with PTSD
I feel refreshed and energized!
I've suffered from insomnia for years. I fall asleep easily, but wake up in the middle of the night and am unable to get back to sleep. I started taking the WINK sleep gummies at bedtime. From the first night, I have been able to sleep through the night. No 2:00AM tossing and turning. I feel refreshed and energized in the morning. I had forgotten how good it feels to get a good night's sleep.

Lisa Brannen
Combating insomnia

You have changed my life with managing my pain, anxiety and eating disorder due to my cancer & chemotherapy. I use your balm every single day to heal my wounds from my port & comfort my body aches & pains. I use your darling vape pen to also assist with the pain but mostly sleep. Your products have saved me through the worst moments in my life. Thank you for creating products for women.
Cherene McDonald
Breast cancer survivor
I have been living with Lupus for 25 years & have developed moderate arthritis & some other medical issues as a result. It was suggested by a friend to try a CBD tincture for the pain, stress & sleep depravation my Lupus causes. I came upon WINK and loved its mission as a company; the variety and quality of products too. I am amazed of how quickly I can feel the results. Can't wait to try more products.

Kimberlee Knight

Fighting AI Disease
WINK supports women & non-profits. Always.
These statements & products have not been approved by or evaluated by the Food and Drug Administration and are not intended to diagnose, treat, cure or prevent any disease.